Meet our team at Green Mountain Pediatrics! Please take a few moments to learn about our skilled practitioners and our friendly, nurturing staff.
Judy K. Orton, M.D., F.A.A.P. - Curriculum Vitae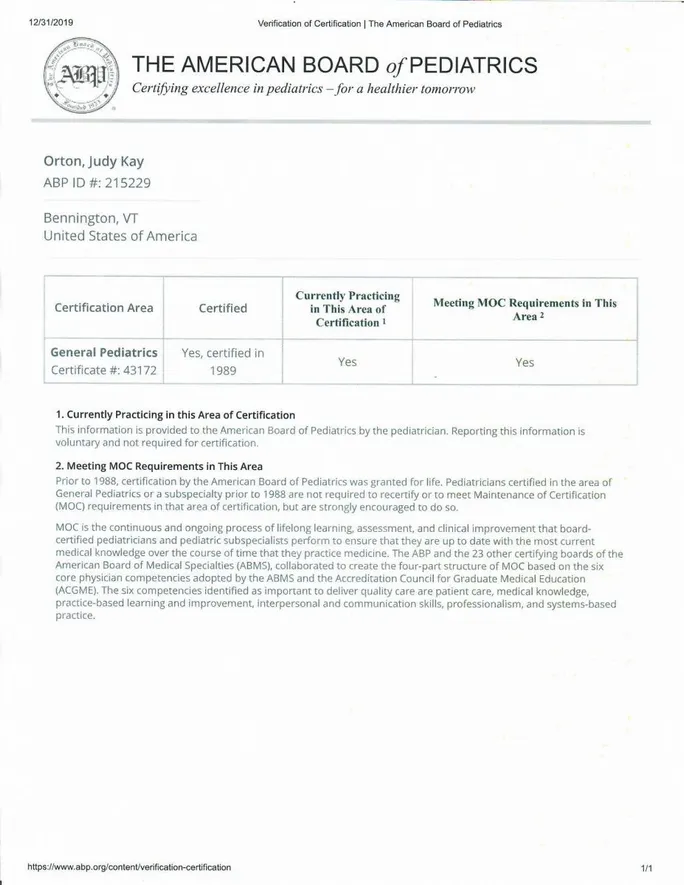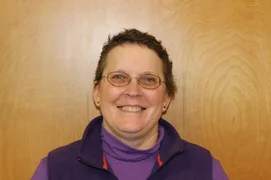 Jodi Beaudoin, RN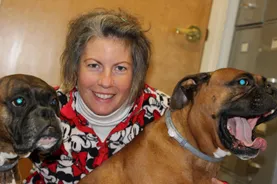 Jodi, Registered Nurse, graduated from Hudson Valley Community College in 1994. Since that time she has worked as a Labor and Delivery Nurse at Bellevue, The Women's Hospital and at SVMC Women's and Children's. She has worked for Dr. Orton for over 19 years. Jodi is the Case Manager for the office; she helps connect our patients with specialists and other members of the healthcare team. During her free time Jodi enjoys running, helping coach her two boys ice hockey team, and being outside with her husband and kids.
Amanda D'Agata, LPN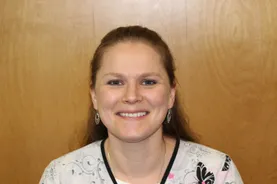 Amanda, Licensed Practical Nurse, graduated from Vermont Technical College in 2010. Before becoming a nurse, Amanda worked as a Godiva Chocolatier and for Wynn's Landscaping. She started working for Dr. Orton in 2010. In her free time Amanda enjoys camping, kayaking, and hiking with her husband and two kids.
Nicholas Downing, RN
Nicholas, Registered Nurse, graduated from Vermont Technical College in 2017. He worked as an LPN at the Centers for Living and Rehabilitation (CLR) in Bennington for a year, then as an RN at CLR for another six months. Nick joined Dr. Orton and her team in December of 2017. When Nick isn't working at the office he is a tutor at Vermont Technical College and a substitute nurse for Fisher Elementary School. He enjoys hiking and spending time with his family.
Karen Elwell, Receptionist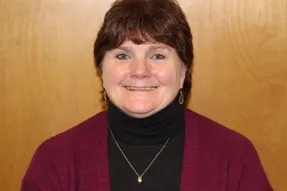 Karen, Receptionist, is a 1981 graduate of Hoosick Falls Central School. She worked at West Mountain Animal Hospital for over 14 years. Karen joined the Green Mountain Pediatrics Team in January of 2018 and is the friendly voice that greets you at the door and on the phone. During her free time Karen enjoys walking and spending time with her husband and grandchildren.
At Green Mountain Pediatrics, we consider it both a great joy and responsibility to care for children. Most of us are parents ourselves, so we strive to be understanding and available to the families we are privileged to serve. We are honored that you have chosen us as your child's primary medical provider and are confident that you will be pleased with the quality of care and service that we can provide you and your family.
A vital part of our service to children begins with our outstanding staff who works hard to manage and maintain a professional, caring and supportive environment for our patients in a timely manner. Dr. Orton is a lifelong learner. Not only has she received advanced medical training in pediatrics, she continually pursues ongoing education to stay abreast of the latest in child health care.
Your child's health is as important to us as it is to you. We look forward to providing you with excellent medical care in the Southwestern Vermont area.